Grand Lodge Officers
R.W. Bro. George H. Schamott
District Deputy Grand Master
Bruce District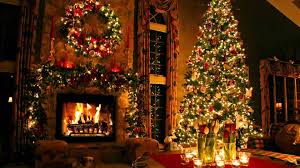 Season's Greetings!
I would like to take this opportunity to extend Season's Greetings on behalf of myself and my family to the brethren of Bruce District, their families and loved ones. It is a time for us all to reflect, take inventory, and ask ourselves if we feel good inside for stepping forward to help our fellow man. Doing the unselfish act, by tending to the needs of those who are less fortunate. By lending that sympathetic ear to someone who is in need of being heard, or giving those kind words of re-enforcement to make someone's day better. These small acts of kindness that incur no expense to those who give, are an invaluable service to those who receive. There are many who are less fortunate and do not know when or where their next meal will come from. Just think, by purchasing a few extra items at the grocery store and donating it to the nearest Food Bank will put a smile on a child's face knowing they will not have to go to bed hungry. Giving a child that warm embrace that will make them feel safe and secure inside is something that will stay with them forever. The gift of giving is the most precious gift we have been given from God and is one we should use every day of our lives.
For those of you that will be travelling to be with your loved ones, please be safe in all your journeys. Upon your return, we can all share time and mutual respect for one another by sitting together in open lodge and continue our work in trying to make the world a better place.
R.W. Bro. George H. Schamott, District Deputy Grand Master of Bruce District
District Deputy Grand Master Visitations 2017/18
SPRING
Thurs. Mar. 8, 2017, Aldworth Lodge No. 235, Paisley,
Meets at Saugeen Shores Masonic Centre, 8:00 p.m.
Tues. Mar. 20, 2017, Clifford Lodge No. 315, Clifford,
Meets in Harriston, 7:30 p.m.
Mon. Mar. 26, 2017, Hanover Lodge No. 432, Hanover, 7:30 p.m.
Tues. Apr. 3, 2017, Cedar Lodge No. 396, Wiarton, 7:30 p.m.
Mon. Apr. 18, 2017, Moravian Lodge No. 431, Cargill
Meets in Walkerton, 8:00 p.m.
Thurs. Apr. 19, 2017, Port Elgin Lodge No. 429,
Saugeen Shores Masonic Centre, 7:30 p.m.
*Visit to DDGM's Mother Lodge
R.W. Bro. George H. Schamott, District Deputy Grand Master - Bruce
V.W. Bro. Owen Parsons
Grand Steward 2017/18 - Aldworth Lodge No. 235
V.W. Bro. Robert Crossley
Grand Steward 2017/18 - Burns Lodge No. 436
V.W. Bro. Brock Shannon
Grand Steward 2017/18 - Clifford Lodge No. 315