District Charity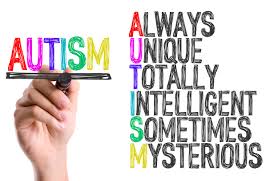 What Is Autism?
Autism Spectrum Disorder (ASD) encompasses a wide variation in symptom and functional impact, which include impairments in social communication, repetitive behaviour and restricted interests. Autism does not discriminate, affecting children on a global scale regardless of age, weight, race, ethnic and socio-economic groupings and overall health. There is general agreement that causes of ASD and genetic and/or environmental factors.
It is more common than previously assumed with a population prevalence of an estimated 1 in 68 or about 67,000 children aged 3-20. Worldwide there are an estimated 20 million diagnosed cases. Boys with ASD outnumber girls by as much as 4:1, but the underlying reasons for this difference remain elusive.
Early detection through improved awareness, family studies, and better screening programs, allows early and effective interventions. The best practices for pre-school-aged children with ASD include a focus on improving language, and cognitive and adaptive skills using Applied Behaviour Analysis (ABA) techniques.
The demands on the health care system in Ontario have increased dramatically. Health care professionals in many capacities encounter children and their families coping with ASD. Optimal care depends on a large network of providers, given the breadth and complexity of associated medical issues (epilepsy, ADHD, disturbed sleep, anxiety disorders, depression, gastrointestinal issues, obesity and schizophrenia) Collaboration between medical, educational and social services is of paramount importance.
The newly revamped Government of Ontario Autism Program, with an investment of some 1/2 billion dollars over the next 5 years will attempt to streamline consistent delivery of services across the province. However, there is no known cure for Autism and life expectancy for individuals with autism is considerably lower than the general population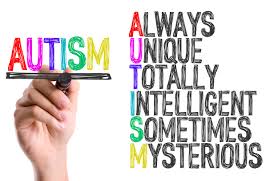 How We Can Help?
The Grand Master, M.W. Bro. Paul E. Todd noted that while prevalence of autism is high, research funding remains considerably lower than for many less prevalent disorders and disabilities. He stated:
"During the next 2 years, my personal charity will be research into ASD at several research establishments in Ontario"
Any pledges or donations can be sent to:
The Masonic Foundation of Ontario
361 King Street West
Hamilton, Ontario L8P 1B4
Cheques may be written to: "Masonic Foundation of Ontario" - Project #2300
Hanover Lodge No. 432 - Cheque Presentation October 2017
The proceeds from the Hanover Lodge Fish Fry held in August 2017 were donated to the Grey-Bruce Eat & Learn Program.
Pictured from Left to Right: W. Bro. Ian McDougall, Co-chair of the Fish Fry, Bev Gateman, Grey-Bruce Eat & Learn,
W. Bro. Lorne Fry, Worshipful Master
St. Lawrence Cheque Presentation
April 9, 2016 at the Bruce County Museum in Southampton, St. Lawrence Lodge No. 131 presented a cheque of $10,000 to Sally Kidson from the Saugeen Memorial Hospital Foundation. The money was put towards the purchase of a piece of respiratory assist equipment. Pictured in the photo (from left to right) R.W. Bro. Robert W. Shular, District Deputy of Bruce District, Sally Kidson, Saugeen Memorial Hospital Foundation, and M.W. Bro. John C. Green, Grand Master.
The presentation was made during a re-staging of the Masonic Museum Exhibit entitled "FREEMASONRY- A History Hidden In Plain Sight" in celebration of the 100th Anniversary of Bruce District (1916-2016). The original exhibit ran from May 1st to the end of June 2011. The approval for the project creating the exhibit as well as the exhibit name was approved by M.W. Bro. Raymond S.J. Daniels, P.G.M.
There were two presentations made during the afternoon session following a luncheon:
1) "The Kipling Gavel" by R.W. Bro. David Cameron (now the Deputy Grand Master)
2) "Masonic Victoria Cross Recipients During WW1" by V.W. Bro. Dan Glennie (Grand Archivist)
This was followed by a "Fireside Chat" with M.W. Bro. John C. Green, Grand Master.
The Exhibit has become highly popular and continues to travel throughout Canada. It is often referred to as "The Bruce District Exhibit" but it was actually supported by the other Lodges in Bruce County that were not part of Bruce District ... including Bruce Lodge in Tiverton, Northern Light Lodge in Kincardine, and Old Light Lodge in Lucknow.
"Exhibit Nuggets"
With the growth of the railway network into this part of the Province via the Wellington, Grey and Bruce Railway, Masonry grew steadily and in 1916 became Bruce District No. 24. From 1916 to 1931 membership in the fraternity in Bruce District increased by 51 % to 1939 members! The 1st DDGM to actually come from Bruce District was R.W. Bro. Andrew Johnston from Saugeen Lodge.